Home
> Veterans Resources

---

Veterans News
Veterans Resource Center
In conjunction with the California Department of Veterans Affairs (CalVet), Fresno County Public Library is pleased to help veterans and their families. Please visit the Veterans Resource Center located inside the Central Branch Library. Our heroes can learn about state and federal education, employment, housing, health, disability and other benefits that may be available to them and their families.
Call (559) 600-7323 (Option 4), to schedule a one-on-one consultation with trained volunteers, many of whom are veterans themselves or who have had professional experience assisting veterans, or just drop by. Veterans Resource Center hours are found here.
Did you know that the Fresno Veterans Day Parade is the largest of its kind on the West Coast? Click on the video below to hear what this historic parade means for our local valley veterans and the thousands of spectators that turn up to make it the biggest Veterans Parade this side of the Mississippi.
---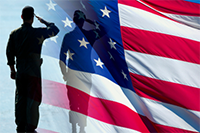 Fresno County Public Library (FCPL) will participate in the project "When War Comes Home" with a grant from California Reads and the California Humanities Council to engage its community in dialogs about war, which affects not only those serving but the whole community. The Library will be doing a community wide reading of the book, What It Is Like To Go To War by Karl Marlantes.
FCPL will host a series of events and programs based on some of the themes mentioned in
What It Is Like to Go to War
, including the many aspects of war that highlight and focus on both well-known and lesser-known issues. The proposed events will present different angles and perspectives of war along with the numerous ways people are affected by war in order to provoke community discussion and facilitate understanding. FCPL will have more details as the event draws closer. For additional details please refer to the Cal Humanities
website
.
* This project was supported in whole or in part by the U.S. Institute of Museum and Library Services under the provisions of the Library Services and Technology Act, administered in California by the State Librarian.
Local Veterans Resources
---

David Rose, Central Valley Local Interagency Network Coordinator
3845 N Clark St. Suite 103, Fresno, CA 93726
Phone: (559) 600-5436
559-706-6270 (Cell)
david.rose@calvet.ca.gov
To view website click here.
---
Fresno County, Veterans Service Office

The County of Fresno, Veterans Service Office provides a variety of aid and information to our valley's population of servicemen and women.
Charles Hunnicutt, Fresno County Veterans Service Officer
3845 N Clark St. Suite #103
Fresno, CA 93726
Phone: (559) 600-5436
Fax (559) 600-7745
chunnicutt@co.fresno.ca.us
To view website click here
---
VA Central California Health Care System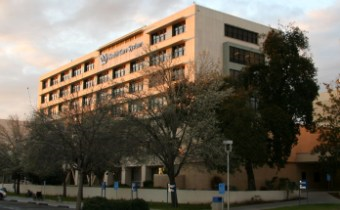 "Honoring America's Veterans with quality health care services, part of the largest integrated health care system in the U.S."
2615 E. Clinton Avenue
Fresno, CA 93703
Phone: (559) 225-6100
To view website, click here
VA Outpatient Centers
Oakhurst Community-Based Outpatient Clinic
40597 Westlake Drive, Oakhurst, CA 93644
Phone: 559-683-5300

Tulare Community-Based Outpatient Clinic
1050 N. Cherry Street, Tulare, CA 93274
Phone: 559-684-8703

Merced Community-Based Outpatient Clinic
340 E Yosemite Ave, Merced, CA 95340
Phone: 209-381-0105
---
Veterans eBenefits

What is eBenefits?
eBenefits is a portal; a central location for Veterans, Service Members, and their families to research, find, access, and, in time, manage their benefits and personal information.
eBenefits offers:
A personalized workspace called My Dashboard that provides quick access to eBenefits tools. Using eBenefits tools, you can complete various tasks. You can apply for benefits, download your DD 214, view your benefits status, in addition to other actions as needed. This workspace is available to you once you have created an eBenefits account
A catalog of links to other sites that provide information about military and Veteran benefits
To view website, click here
---
Fresno Vet Center

Under the auspices of the U.S. Department of Veterans Affairs, Fresno has a local office that will assist veterans and their families.
Fresno Vet Center
1320 E Shaw Ave, Suite 125
Fresno, CA 93710
Phone: (559) 487-5660 or (877) 927-8387
Fax: (559) 487-5399
Normal working hours are 8:00am to 4:30pm Monday through Friday. In an effort to better serve the veteran and family members, upon request Vet Centers will provide services after normal work hours and/or on weekends.
To view website, click here
---
San Joaquin Valley Veterans (SJVV)

"San Joaquin Valley Veterans, a project of WestCare (SJVV) a non-profit corporation was founded out of the respect for the dedicated veterans who generously served our country in times of peace and selflessly in times of war. They offered to our country years of their personal freedom – years of experiences and memories."
Office Phone: (559) 255-8838
Crisis Line: (559) 486-VETS
Official Website: http://www.sjvv.org/
---

"The caring professionals at the Veterans Crisis Line are specially trained and experienced in helping Veterans of all ages and circumstances"
Click here for website
---
Additional local resources can be downloaded from this link compiled by Fresno City College.
A more complete listing of resources can be found here in the official U.S. Department of Veterans Affairs publication.
---