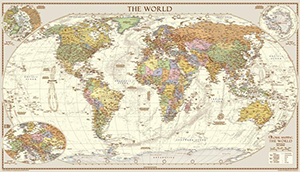 Maps
---
USGS Topographic Maps and Aerial Photo Images
The
United States Geological Survey website
allows viewing and downloading of its
current and historical topographic maps
,
aerial photographs and satellite images
,
publications
and
related data
.
For easier viewing of historical topographic maps, use the TopoView webpage, or the USGS Historical Topographic Map Server.
To order paper map copies and other products, refer to the USGS Store webpage.
In addition, the Reference Department of the Central branch has a collection of paper USGS topographic maps that focus on central California. Please check with the staff at the reference desk for availability.
Other Aerial Maps
The Fresno State Henry Madden Library MALT Viewer (beta) allows access to many of its Fresno County historical aerial maps.
Madden Library aerial photographs can also be searched here.
Historical Maps
For local historical maps, please visit the Heritage Center at the Central branch library.
Noteworthy, searchable online collections of worldwide historical maps include:
Lists of Historical Map Sources on the Internet
Online Street Maps
For obtaining current maps of specific addresses and regions,
MapQuest excels at showing distances between points, streets and highways, with nearby amenities (hotels, food, gas, coffee, etc.)
Google Maps features easy toggling between street and satellite images.
Terrafly is useful for layered map viewing of businesses, schools, demographics and more. Its animated "flyover" feature is especially interesting.
GIS Maps and Mapping
Free GIS shapefiles and associated data can be obtained at MapCruzin.com.
Assessor Maps
The Fresno County Assessor's Office has a general interest mapping webpage here. Search the assessor maps and assessor roll in PDF format by parcel numbers. To look for the parcel number of a property through its address, search the real property value inquiry webpage.
Flood Maps
Find a current Federal Emergency Management Agency (FEMA) flood map by visiting the Flood Map Service Center. Earlier flood maps may be obtained at FEMA's "Search All Products" webpage.
A9: Additional Specialized Maps