Grants & Nonprofits

Need help finding grants? Visit the Central Library to research funding opportunities for both individuals and nonprofit organizations!

Log into the Foundation Center's electronic resources with your library card number to access detailed profiles of all active U.S. foundations, an extensive file of recent grants awarded by the nation's top funders, and interactive mapping tools.
These databases can only be accessed at the Central Library.

These databases are hosted by the Library as a Funding Information Partner with the Foundation Center, the nation's leading authority on philanthropy. More in-depth training on any of the Center's resources is available free of charge from the Library. Call (559) 600 - 6201 to make an appointment with a Librarian.

Find books about nonprofits.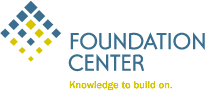 Click here to access premier grantseeking tools (available at Central Library only): The Foundation Directory, Foundation Grants to Individuals, and Foundation Maps.
Web Resources

Central Valley Community Foundation -- A community organization that gives grants to local nonprofits and offers an outlet for individuals seeking to channel philanthropic funds locally.

Grants.gov – The starting point to find and apply for all federal grants.

Grantspace -- Free information and resources specifically designed to help grantseekers.

Glasspockets – A Foundation Center initiative to bring transparency to the world of philanthropy.

Need more detailed information directly from the source?
The Foundation Center's Online librarians answer questions relating to nonprofits, foundations, fundraising & more.